WELCOME TO
Colibri Financial Services


Agents
Put our team's combined 40 years of commercial financial services experience on your side of the negotiating table.

Contact us to see how our review and negotiation of your financial and merchant services contracts can provide significant benefits.

"Do what you do best, then outsource the rest," Peter Drucker, Management Consultant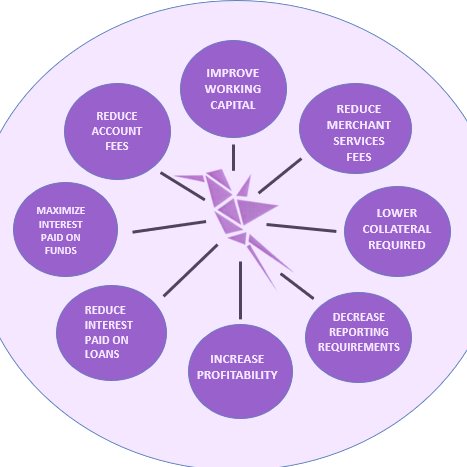 What we do
How many times have you thought you should be able to get a better deal for your business banking? Maybe you started the process but got weighed down with the administration required or moved on to other priorities.
Why not outsource this profitable exercise to experienced bankers?
At Colibri FSA, we only have one agenda...to get your company the best banking deal possible!
Colibri FSA acts on your behalf, reviews all aspects of your business banking services, determines areas where there are potential savings, negotiates on your behalf to ensure you have the best arrangements available in the local marketplace, and presents the analysis for your final approval.
You outsource the process, not the decision.



Our Mission
To become the preferred partner for outsourcing the negotiation and implementation of commercial, financial and merchant services using technology, market data, economies of scale and our extensive experience to deliver value in the form of realizable cash savings for clients.
Our Origins

The need for Colibri FSA was identified from interactions with hundreds of commercial banking clients.
Many were requesting better deals or looking to change financial service providers for various reasons but did not have the internal resources - time, knowledge, expertise - to make the decisions and interactions necessary.
We believe that by leveraging our expertise and placing us on your side of the negotiating table, you will be financially further ahead.





John
President and Co-founder
A graduate of St. Francis Xavier University, John has extensive small business, commercial and corporate banking services experience - regionally, nationally and internationally. During a 35 year career with a major Canadian bank, John was consistently awarded top performer status while providing superior levels of customer service. He has earned trusted advisor status with many of Atlantic Canada's largest and well-known companies. With a passion for doing things differently, finding the little things that make a big difference and doing what was right for the customer, John's banking career progressed from small town Newfoundland and Labrador to London, UK. where he was responsible for establishing a global transaction banking division for Western Europe.
Alex
Vice-President and Co-founder
A graduate from Mount Allison University, Alex has 5 years of banking experience in roles from customer service to commercial lending administration to cash management analysis - regionally and internationally. Passionate about finding efficiencies, leveraging technology to its fullest extent, and making sure the i's are dotted and the t's crossed, while always questioning why it's done that way, Alex will be responsible for all operational aspects of the business.
The Colibri FSA Guarantee
Unlike most other consulting agencies, we don't charge a fee for making recommendations about changing internal processes, where you do the work, and may or may not achieve savings and efficiencies.
We go directly to the source of your banking and merchant services rates and fees. We do the work on your behalf and you get the benefits in hard dollar savings.

If we cannot negotiate a significantly better financial agreement on your behalf, there are no fees.
Our fees are only charged when YOU BENEFIT.
What is a Financial Services Agent?
A Financial Services Agent - or FSA - is appointed on your behalf to negotiate and/or assist with implementation of your financial services agreements - loan limits and rates, T&Cs, collateral requirements, account fees and interest payment arrangements, merchant services fees and rentals are but a few of the potential items to consider. Similar to a real estate agent our role is to represent your company and get the best possible arrangements from a financial institution or merchant services provider.
Why is there a deposit required?
We collect a deposit to hold your place in our workflow. It also provides your commitment that the information we require will be provided within the agreed timeframe. The deposit is deducted from the calculated fee when the final amounts are invoiced.
What is the fee schedule?
Our pricing is proprietary and reviewed on a case by case basis, dependent upon the options chosen by the client. The fees are expressed as a percentage of your total savings/value provided, so if there are no savings achieved, we do not get a fee and your deposit is fully refunded.
Contact us and we will provide an initial questionnaire for completion.

Upon return and review of the questionnaire, we will contact you to arrange a meeting where we will review our information requirements and our agency agreement.

Once the agency agreement is executed, the deposit paid and the information required is provided, we arrange the necessary meetings to begin negotiations.

We will present you with the best options for your final decision and when the new agreements are executed, you start saving money.



Sounds much better when David Bowie sings… anyway, the last 2 weeks saw GoT die an undignified death, the Big Bang Theory go out with a bang, and the Toronto Raptors make the NBA…
May 28, 2019
To start the process of saving time and money on banking and merchant services, contact us at

info@colibri-fsa.com
or call
902-483-2342